Photo Album 2018
2017-18 Bowls Competitions
The Cyril Rowlandson Bowls Cup is presented to Marie Rathbone and Celia Horsburgh by the Chairman. The Singles Bowls Cup is presented to Phil Upton by Committee member Dave Newman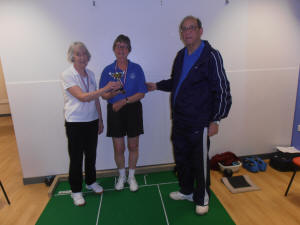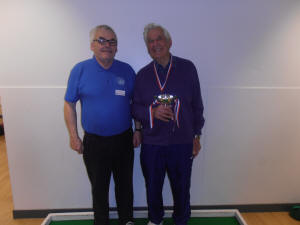 New Year Party 2018
The following pictures were taken at the Weybourne Village Hall on January 20 where the FSSC club held their Annual New Year Party and raised over £500 for the Phyliss Tuckwell Charity.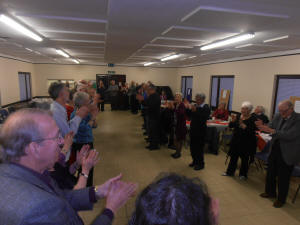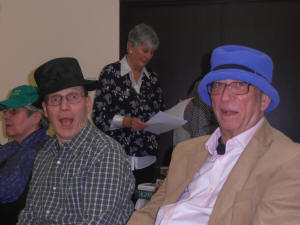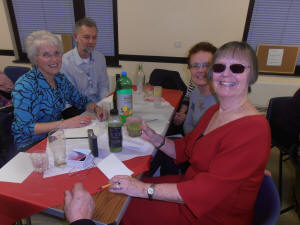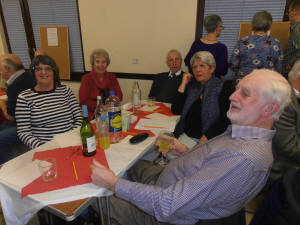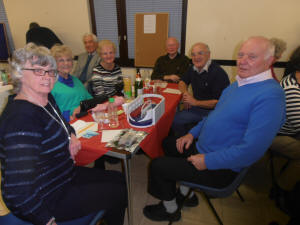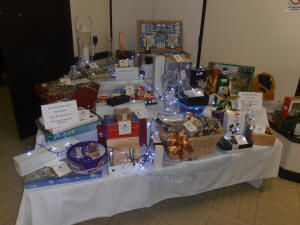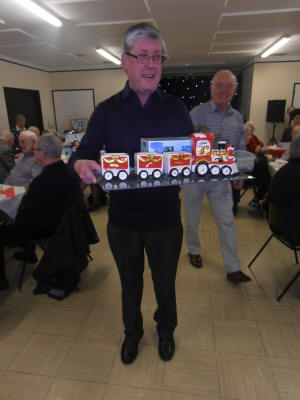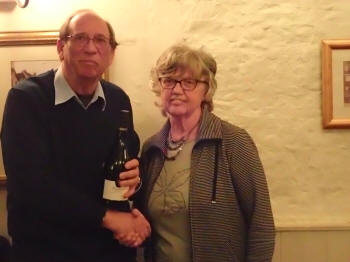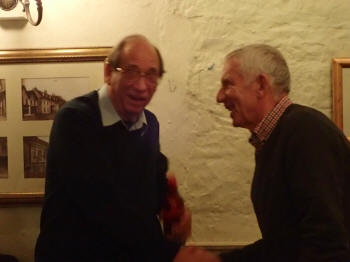 Winner Ladies Winner Men
Janet Key David Roberts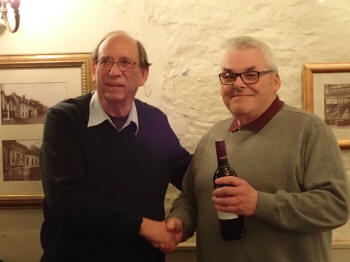 Winner 'Killer'
Dave Newman
---
Dinner for the Retiring Committee June 2018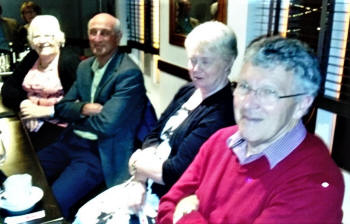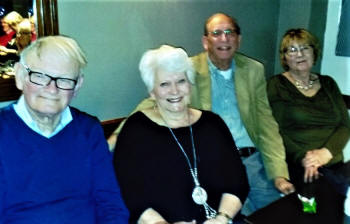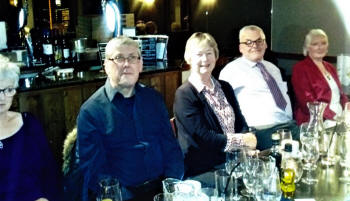 ---
Petanque
27 September 2018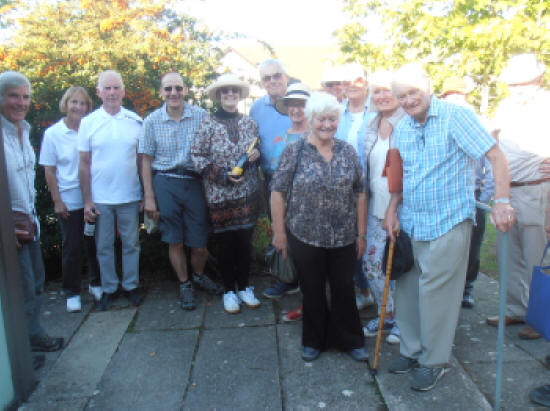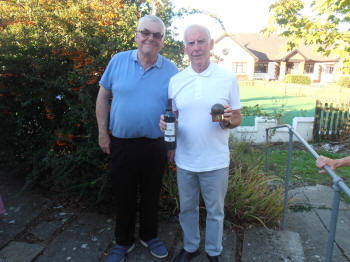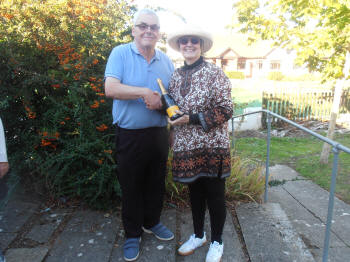 Winner Men Winner Ladies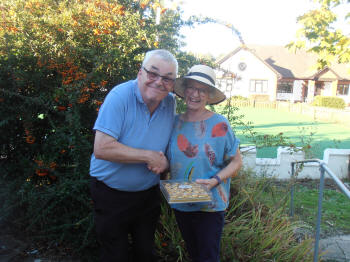 Winner '(friendliest player),
The club held the annual event at the Crondall Petanque Club and a very enjoyable afternoon was had by all.
The male winner Stuart and the female winner , Gillie , were presented with bottles of wine .
A prize of chocolates was awarded to Jan for being the friendliest player and she also organised the event.