Photo Album 2018
New Year Party 2018
The following pictures were taken at the Weybourne Village Hall on January 20 where the FSSC club held their Annual New Year Party and raised over £500 for the Phyliss Tuckwell Charity.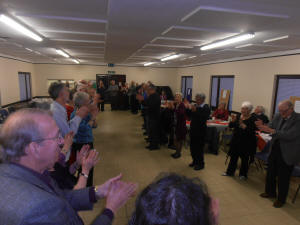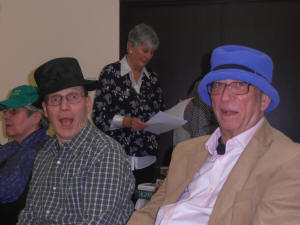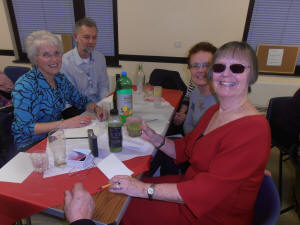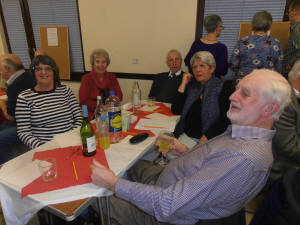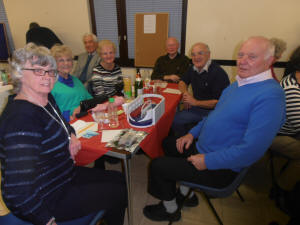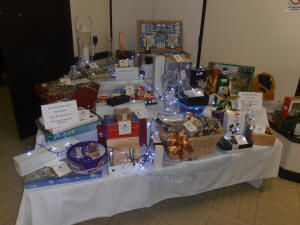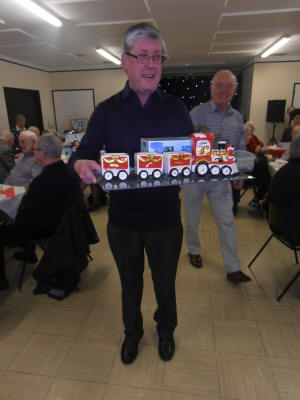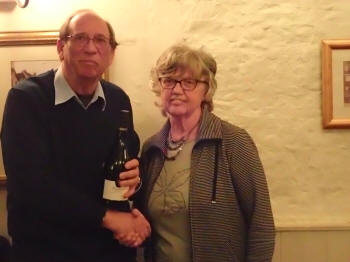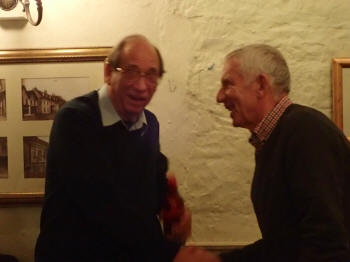 Winner Ladies Winner Men
Janet Key David Roberts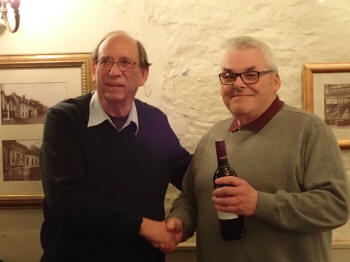 Winner 'Killer'
Dave Newman
---
Dinner for the Retiring Committee June 2018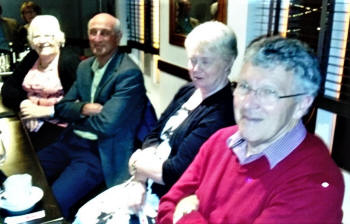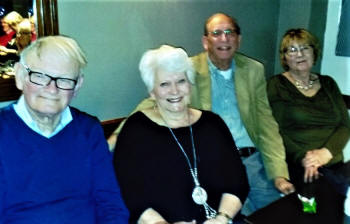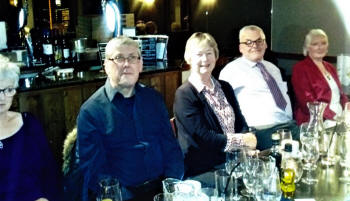 ---
Petanque
27 September 2018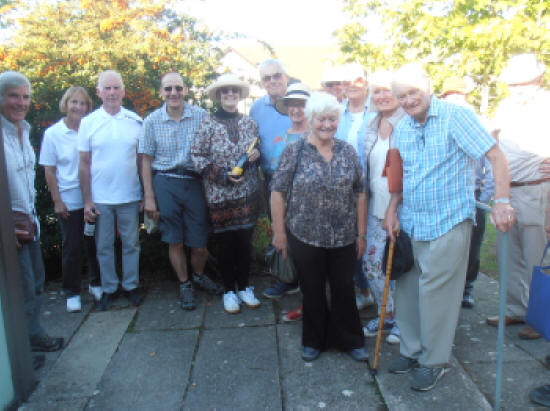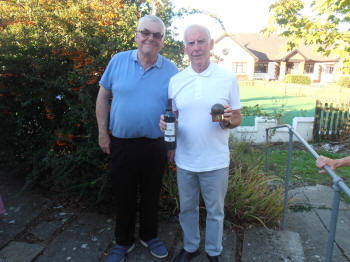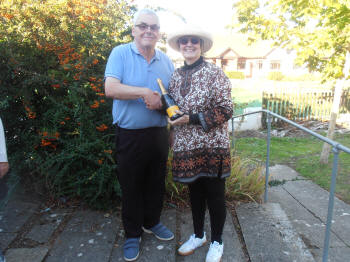 Winner Men Winner Ladies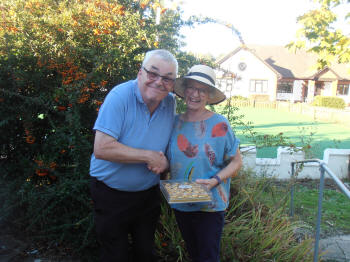 Winner '(friendliest player),
The club held the annual event at the Crondall Petanque Club and a very enjoyable afternoon was had by all.
The male winner Stuart and the female winner , Gillie , were presented with bottles of wine .
A prize of chocolates was awarded to Jan for being the friendliest player and she also organised the event.
MacMillan Nurses Tea Party September 2018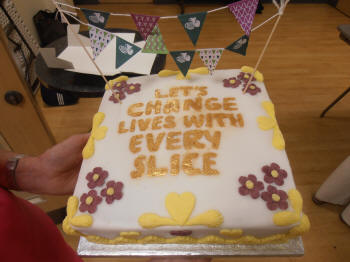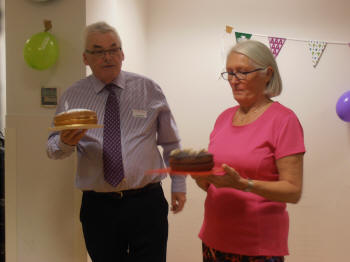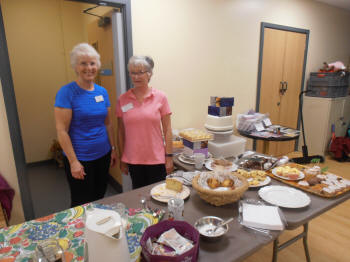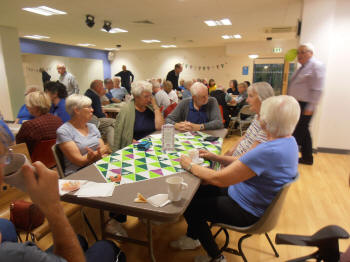 Julie Owen kindly donated home-made greetings cards for sale.
Thanks to the generosity of the members , the amount raised was £351-17.
---
Ten Pin Bowling 18th October 2018
15 Club members attended a Ten Pin Bowling afternoon at Farnborough Leisure Centre , organised by Howard Owen , and an enjoyable time was had by all.
The chairman , Dave Newman , presented the prizes.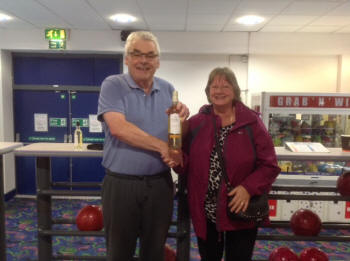 Friendliest player (ie the booby prize ) - Mary Aitken Top female - Lesley Andrew .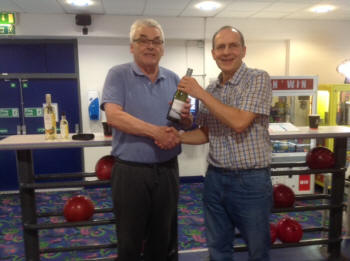 Top male - Andy Brown
Members Tea Party November 2018
The Members Tea Party was held in November 2018 and was a great success.
The party is designed as an opportunity for the current members to invite members who are no longer able to attend regularly and provide them with a delicious afternoon tea. About 15 "old" members attended this year.
Dave Newman - Chairman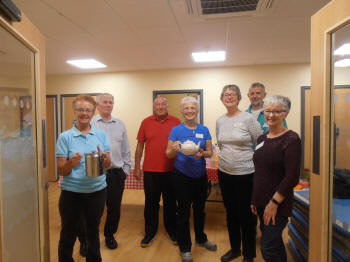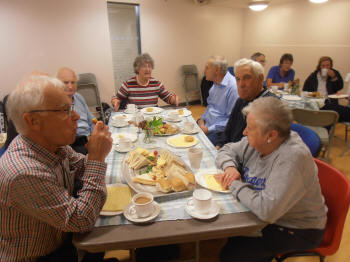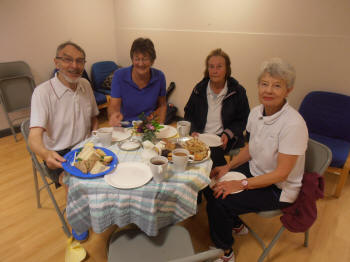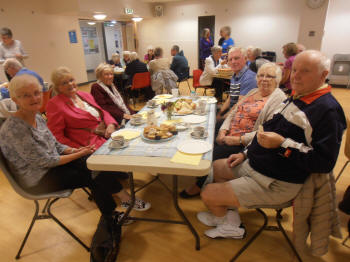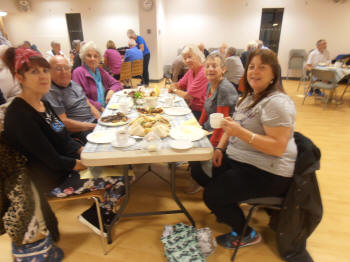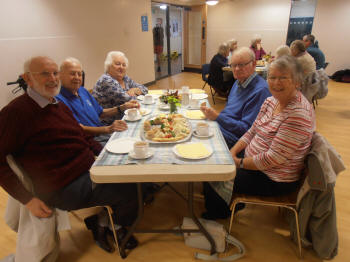 ---
2018 Singles Bowls Competitions
The final of the singles bowls competition was played on Friday 30th Nov. and was a very close match. Phil Upton beat Marie Rathbone 11-7.
The medals and the trophy were presented by club chairman Dave Newman.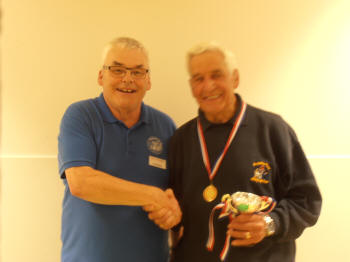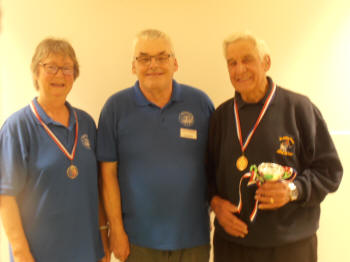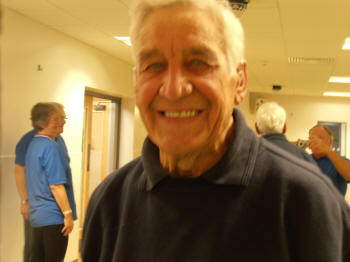 ---
Christmas Lunch 2018
December 2018
Farnham Golf Club
The annual Christmas lunch was held at Farnham Golf Club on 6th Dec.
More than 50 members attended and , as usual , a good time was had by all.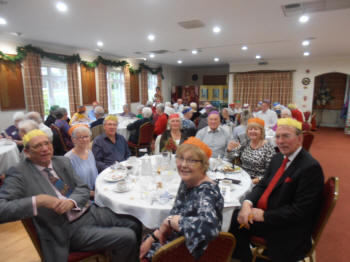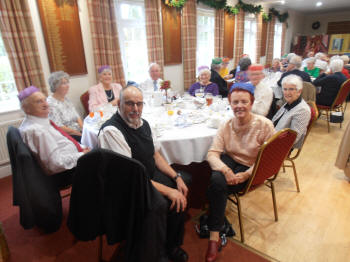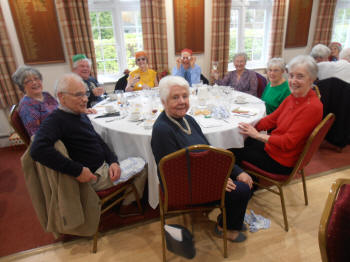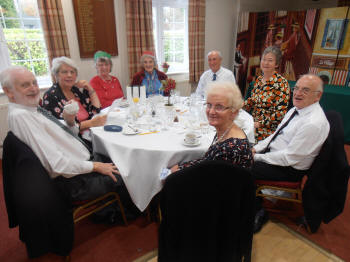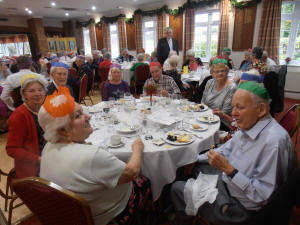 ---
As in previous years . the club provided sherry and mince pies instead of the normal tea and biscuits on a Tuesday afternoon just before Christmas. As expected , there was no sherry left at the end !